Electric Vehicles (EV) feature many benefits including:
Fueling an EV is about half the cost of petroleum-powered cars.
EVs have no tailpipe emissions in electric mode and almost 50% less NOX emissions, even when including electric generating emissions.
Many EVs do not require gasoline and can be charged at home with a standard 120V outlet. A level 2 charger (240V outlet similar to a dryer) can also be installed for faster charging at home or at work.
Electric cars are fun and exciting to drive with smooth and instant acceleration and require less maintenance, saving drivers up to $1200 annually.
Average EV range is between 175-220 miles today and continuing to rise with some vehicles offering 300+. The average daily commute is 30 miles which is easily done numerous times with most EVs before needing to charge. Most drivers will charge every day at home or at work so this is never a worry.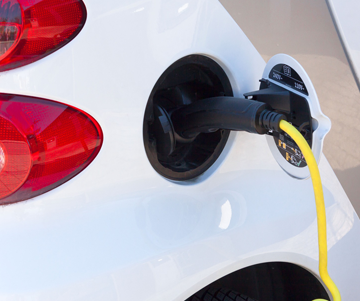 How to purchase an EV
Purchasing an EV is very similar to purchasing a gas-powered vehicle, though there are some important differences when making the decision to go electric. Ameren Missouri is here to help you understand not only why EVs are better than conventional cars, but also how to select a vehicle and charge it.
Compare EV models
and
find a home charger
that is right for you!